While Seaberg has decades of experience with custom framing gallery artwork that requires special work and handling, we're also especially adept at providing attention to small, personal art collections. For one such anonymous collector, her antique, WWII period silk map of France required some much-needed care. Passed down to her, there was concern about the map's current aging in addition to deterioration to the art over time, so the client brought their piece to us to assess it.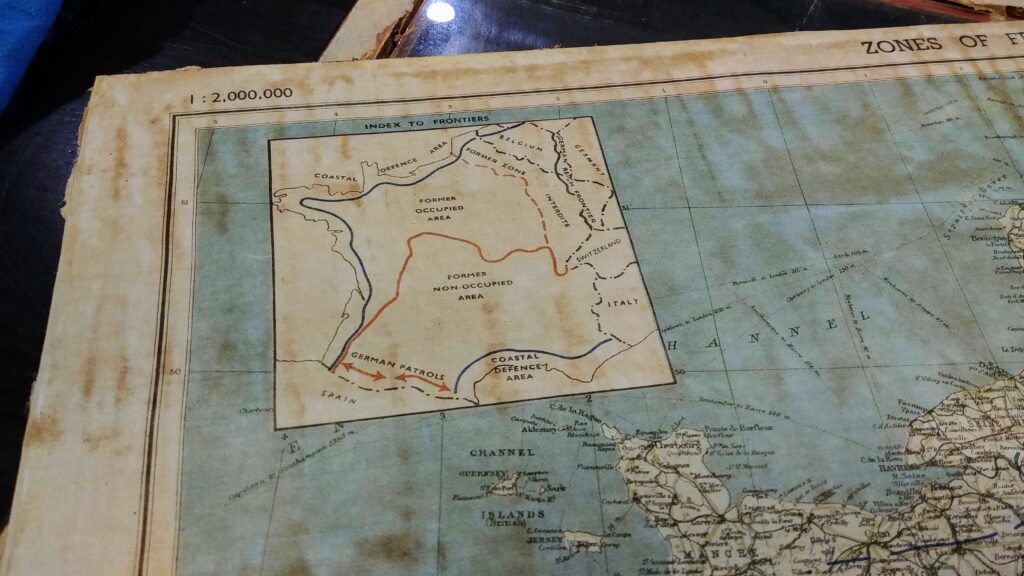 When it arrived, the silk had already been water-stained and displayed burns and discoloration possibly from the adhesive previously used to adhere it to its cardboard backing. The client opted to forego art conservation, instead preferring the aged style of the map. "There's something special about being able to see the age of an object and knowing it has a history behind it."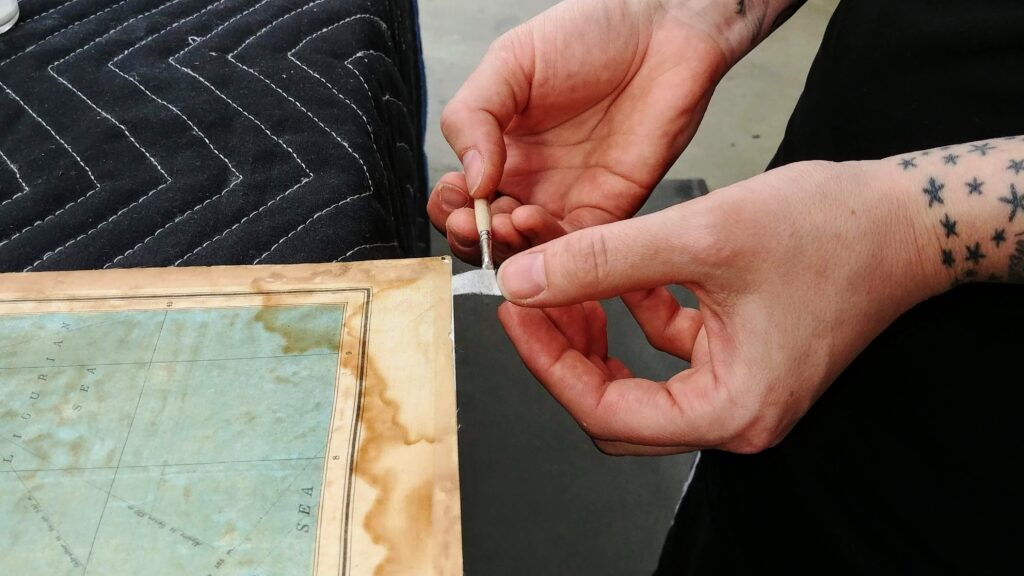 Considering the age of the map and how it was framed, there were several steps to unframing it. After removing the paper backing, the silk map was carefully separated from the glass. Following this, the map had to be slowly peeled from the glued backing. It was during these steps that the map could stick to either surface and tear; Fortunately, it cleanly separated.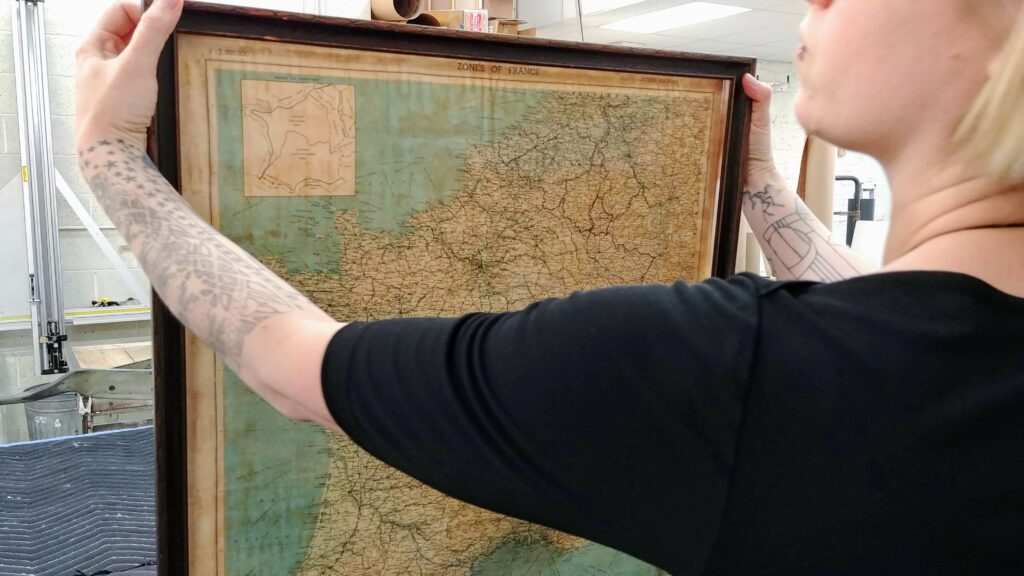 The existing vintage frame was reused to frame the map. Framed edge to edge, the map required spacers to keep the silk from sticking to the glass from potential humidity. Next, a tissue hinge with the smallest amount of archival adhesive was attached to an acid-free backer board for stability. The frame itself was cleaned and the original gold accenting was touched up. Finally, the map was inserted into the frame with UV-protected art glass, to deter further yellowing to the silk from exposure.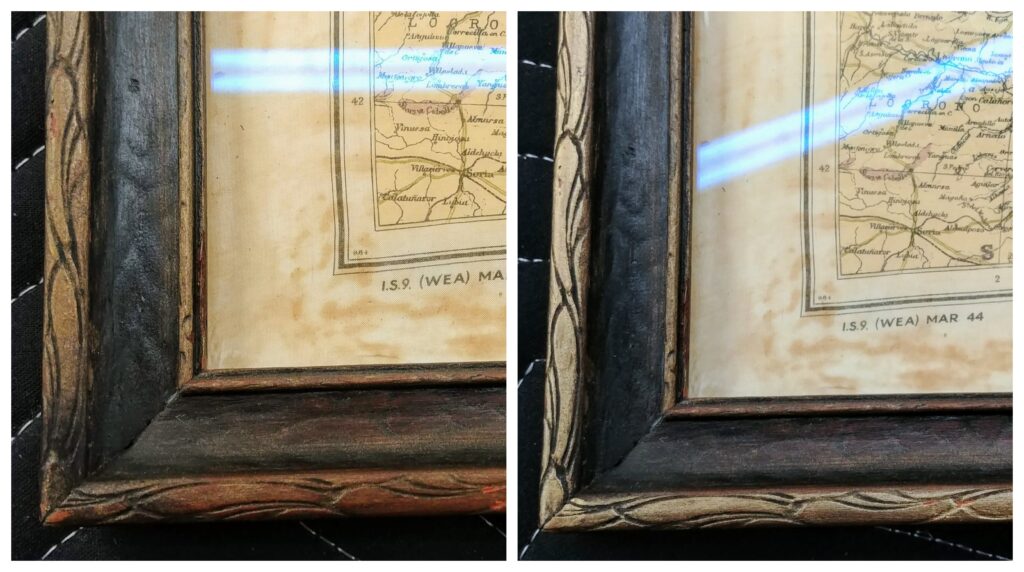 "I was so impressed with how the framing on my antique map came out. The attention to detail was superb and the final product looks so refreshed compared to how I received it." The map, now hung in our client's office, may show its age, but thanks to renewed archival framing, it will continue to impress for years to come.